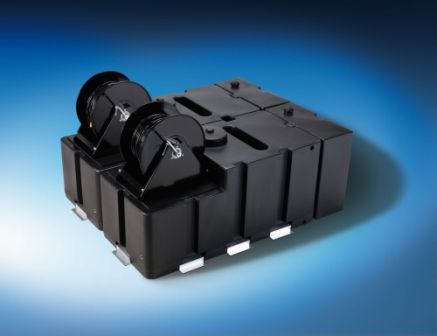 click to enlarge
£995.00
Why buy a fixed volume tank? what happens if your business expands and by 2pm you have used all your water? and with a van mounted system will then take upto 10 hours to fill? The Interlocking tank system is the answer to these problems. If you start to use more water regularly then simply expand you tanks volume with 100 Litre add-on Tanks. Start with a 400 Litre Tank this has everything to get you started, This tank contains the following:
400 Litre Heavy Duty Baffled water tank
12 Volt Long run Battery so you can work all day
Shurflo 100psi 1.4gpm pump ( will supply 2 poles )
Heavy Duty Mounted Hose reel
100 Metre 8mm Microbore hosing complete with Tap & Connections
All Brackets supplied for safe fixing into the vehicle
If you then require a higher volume of water simply attach a 100 Litre Add on tank for just £98.00, or even connect 2 x 400 litre tanks side by side.
With the rapid filling from our FiltaPura Filtration carts your options are endless.
No need to buy a full van mounted filtration system for each van within your fleet costing thousands of pounds. simply fit another tank and filtapura is more than capable of filling both tanks quickly.